COVID-19 response services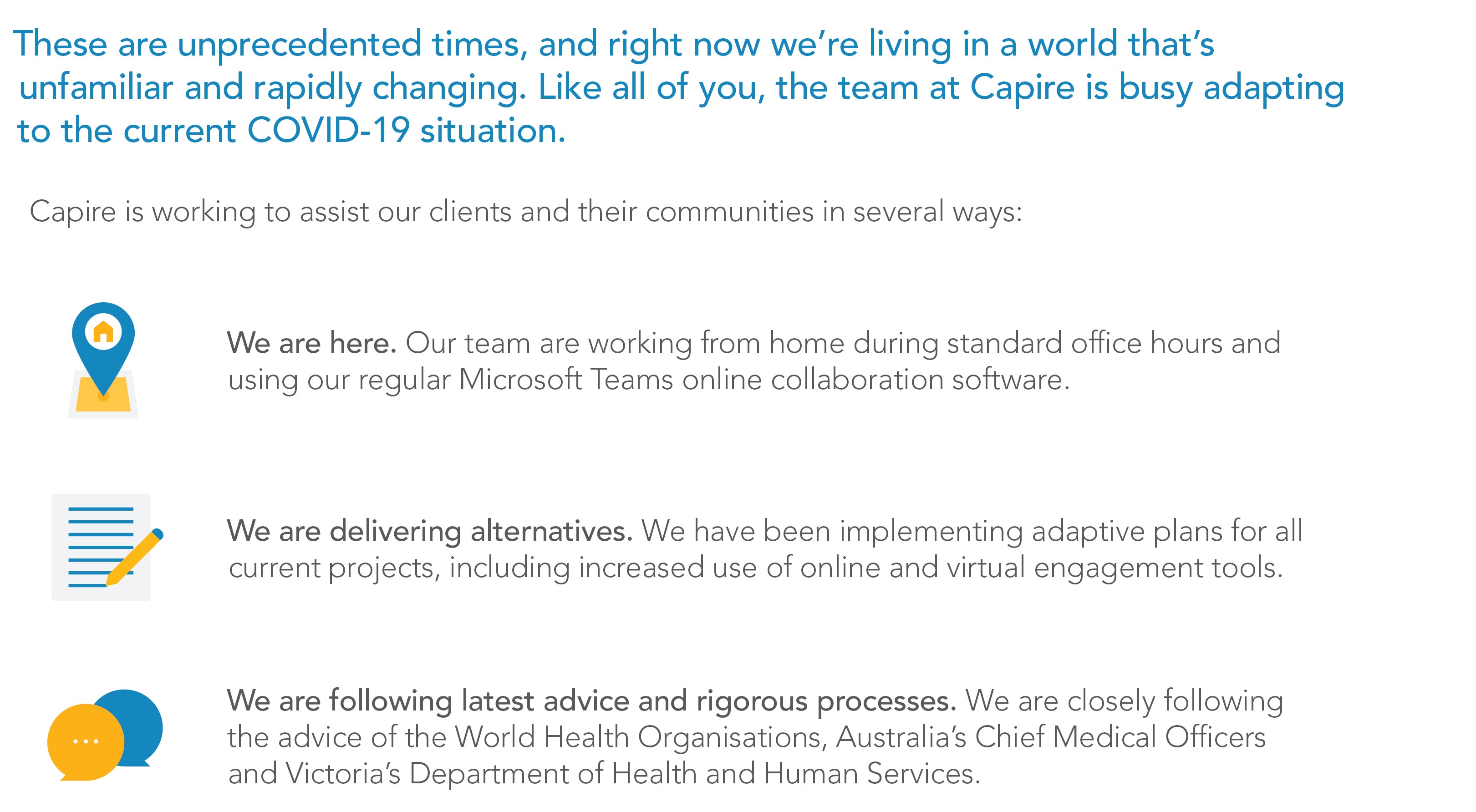 An overview of our COVID-19 response services is found here:
If you are grappling with what to do next, need some arms and legs to support communication with your community, or just need some peer support, please reach out. Email [email protected] or telephone (03) 9285 9000.
Community is more important than ever. Check on your neighbours, support local businesses, look after yourself and each other.