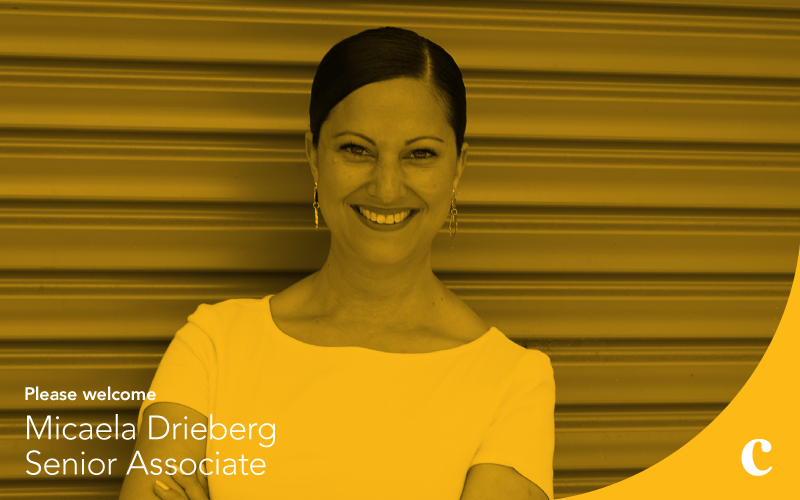 Micaela Drieberg joins the Capire family as Senior Associate / Client Development Lead. With 20 years' experience in community engagement and a former Mayor and Ministerial Advisor, Micaela has some unique insights. Here Micaela talks about the drivers and challenges for engagement.
You have worked across all three levels of government – local, state, and federal. What issues or challenges do you see unique to each tier?
Each have their own unique opportunities and challenges, but I would say all must strike a balance of listening to communities to shape policy directions. I find that local government tends to have the closet relationship and scrutiny with their communities.
You have experience working in not-for-profits as well as corporate. What are the similarities and differences between the two in relation to community engagement?
The drivers for engagement are different but both essentially aim for voices to be included in decision making be it at an induvial or organisational level. Different languages are used but if engagement is not done well or at all, can be a real risk to achieving outcomes.
Drawing on your background in the health industry – what are the main challenges facing the sector?
Workforce related challenges were evident before the global pandemic arrived and have now been exacerbated further. There is however momentum growing for what the sector traditionally has called consumer participation and now refers to as lived experience. However, this can be challenging to prioritise when still grappling to meet every day demands of service delivery.
What are your key insights and learnings from being a Mayor and Ministerial Advisor?
Decision makers are more accessible than you think. If you have a view that you think is important to share, to change an outcome for the better, you should reach out. Personal stories are extremely powerful when influencing policy decisions.
In your 20 years' experience in community engagement, facilitation, strategy, and education, what is one of your best projects or achievements and why?
I think just the general shift across many sectors in embracing the value that voices bring to decision making. It's been really rewarding to see this change.
How do you see the future of community engagement?
I think the emphasis on engaging with communities is here to stay, but how we do this genuinely will become more sophisticated, so it influences change rather than just ticking a consultation box.
What advice do you have for the sector?
I'd love to see more consistent meaningful language used. Sometimes words can be confusing across sectors so using common terminology like lived experience could be beneficial.